It has been some time since we have done a status update on the iOS 7 Untethered Jailbreak and as such I got my hands dirty and did some research into just where we are at.
Considering the World Wide Jailbreaking Convention (JailbreakCon) 2013 took place last weekend you might of thought that some exciting news would have been announced regarding the Untethered iOS 7 Jailbreak. Unfortunately you will be disappointed to hear that the status of the iOS 7 Jailbreak wasn't really talked about that much because there really isn't anything to share at this point.
A Status Update On The iOS 7 Untethered Jailbreak
ModMyi recently wrote an update on the iOS 7 Untethered Jailbreak, essentially recapping what was said at JailbreakCon 2013. Apparently both P0sixninja and Pimkskeks (of team Evad3rs) said that there was very little progress that had been made on the iOS 7 Jailbreak yet.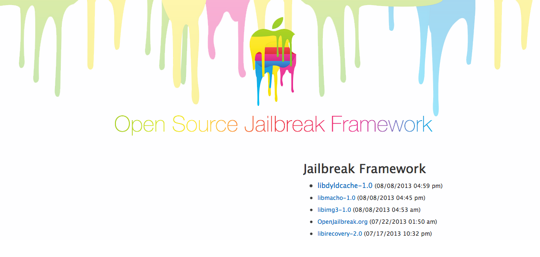 OpenJailbreak was an initiative started by P0sixninja to hopefully recruit more people in the Jailbreaking scene to start developing Jailbreaks
Although the Evad3rs have some exploits up their sleeve, unfortunately iOS 7 has patched a lot of them which means it is back to the drawing board for the most part. And though some exploits and vulnerabilities remain intact none of them have been able to put all of the pieces together to create a Jailbreak for users yet.
P0sixninja said "that even if they had a jailbreak for the iOS 7 beta , it wouldn't make sense to publish the jailbreak as Apple would patch the vulnerabilities before the official release of iOS 7 if they were able to get their hands on it ahead of time."
A timeframe for the iOS 7 Untethered Jailbreak from the Evad3rs was actually given though and it is expected to take 3-4 months.
Despite the fact that a Jailbreak from the Evad3rs for iOS 7 looks like it is still far off in the future there are other developers in the Jailbreaking community who are reportedly working on it as well.
Other Developers Working On iOS 7 Untethered Jailbreak
In the beginning of July tweak developer Ryan Petrich tweeted an image of what appeared to be Activator running on a 5th generation iPod Touch on iOS 7. It is likely that this was simply a developer only Jailbreak that requires an Apple developer account to function and a lot of command prompt work to achieve, so that is not very useful for 99% of people.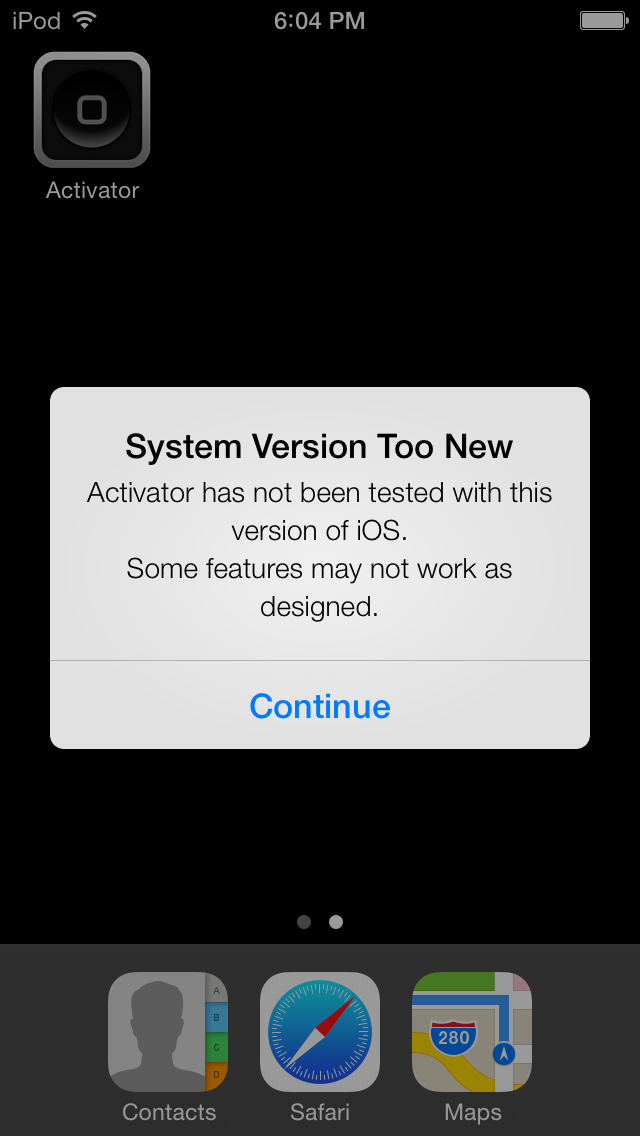 Then of course there is the mysterious UnthreadedJB team who released an Untethered Jailbreak for the iPhone 4 on iOS 5.1 who also claim to be working on the iOS 7 Untethered Jailbreak. I personally wouldn't get my hopes up very highly though to see a Jailbreak released by them.
i0n1c claims to have an iOS 6.1.3 Untethered Jailbreak exploit that he will be showcasing during an exploitation training, but it is not known whether or not this same exploit works on iOS 7 or whether or not he is willing to share it with developers.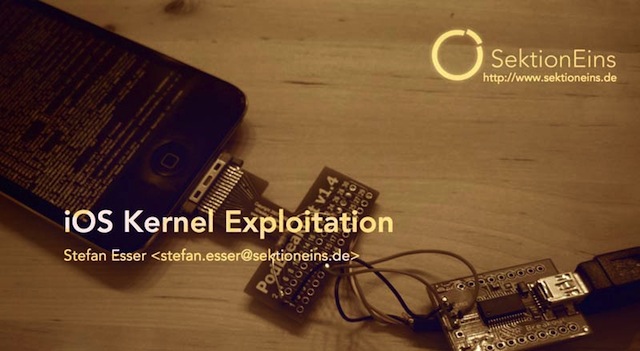 So right now it is safe to say the iOS 7 Untethered Jailbreak still looks like it is going to be a few months off. Hopefully this has given you a comprehensive look at the state of the iOS 7 Untethered Jailbreak.
https://openjailbreak.org/