(∩`-´ )⊃━☆゚.*・。゚
Staff member
Administrator
Emby Dream
It's never been easier to gather all your home videos, music and photos in one place.
Your personal Emby server will automatically convert and stream your media to play on any device.
To be able to use the plugin, an
Emby server
or
Jellyfin server
must be available.
EmbyDream Client Plugin for 7080, 9xx, One and Two supports movies, series and music content.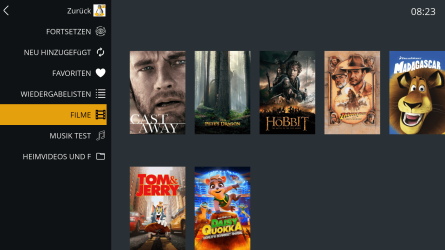 Installation for OE2.5 and OE2.6:
For those who have already installed PlexDream from the new feed via the wget installer,
EmbyDream should already appear in the add-on browser.
If not, then times over console apt-get update carry out.
The plugin can be installed with Installer (updateable ):
wget http://plugins.boxpirates.to/embydream-dreamos-installer.sh -O - | /bin/sh
What is currently not working:
- Transcoding is not supported
update on-line
Version 1.1.8
- Added list view
- Cover scaling revised
- Cover view, title display for multiple entries
- Player Seek function revised
- Minor fixes
- With the "#ABC" list, the setting for "Show collections" now also applies
- The year is now also indicated in the suggestions for the individual videos
- Section "HomeVideos" and "MusicVideos" are supported
- Automatic deletion of a movie from the favorites when it has been viewed to the end
Thanks Murxer